DO YOU WANT TO BE MORE ACTIVE ON SOCIAL MEDIA?
We offer Social Media Marketing services for:
FACEBOOK
INSTAGRAM
LINKEDIN
Our Social Media Marketing services ensure a pleasant presence on social networks. Does your business still not exist on Facebook, Instagram and LinkedIn? No problem: we take on business accounts even from scratch. We create and develop your page, publish and manage your content, manage your ads and, above all, make sure you have an active and involved community!
Do you want to enjoy the benefits of Social Media?
Contact us and we will give you FREE advice!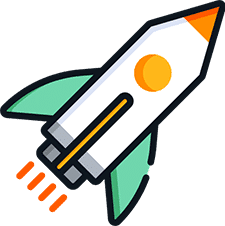 WHAT IS SOCIAL MEDIA MARKETING?
With our help, your business becomes truly visible!
Simply put, when we talk about Social Media Marketing, we mean the strategic use of online social media platforms in order to connect to your audience, to build and develop your brand, to increase your sales and website traffic. Of course, in order to reach these goals, you must publish interesting, original and quality content on your accounts, you must interact and communicate (actively) with those who follow you, you must constantly analyze the results, develop paid promotion campaigns and remarketing.
BENEFITS
Why turn to us for Social Media Marketing?
The fact that all the strategies we implement can be quantified, and the reports we offer you on a monthly basis reflect exactly their effectiveness, motivate us every day to reach our goals. Our values that guide us ⤵️
You save time
Our specialists handle the complete administration of all the accounts of your business.
You save money
Social Media ROI is much higher than in classic campaigns (TV, radio, print).
Visible results
We provide you with periodic reports to track the results obtained on Social Media.
Conversion rate
We send the right messages to the right people; and this is seen in the increase of the conversion rate.
Website traffic
Following a complex strategy, we use Social Media to increase website traffic.
You become stress-free ????
We take over and deal with all the activity on the social networks, both technically and socially.
SOCIAL MEDIA MARKETING AGENCY
We offer content management and content creation services on Social Media
If you want to be more visible in the online environment, to make your business better known and to connect with your potential and current customers, you need a very well developed Social Media Marketing strategy. Here we come in! We are up to date with everything you need to know about social networks: benefits, techniques, paid promotion, news, changes.
of the entrepreneurs say that their presence on Social Media has had a positive impact on their business.
of the businesses obtained leads after only 6 hours a week dedicated to their Social Media accounts.
of the marketing managers say that through Social Media they have succeeded in increasing the traffic on their websites.
DO YOU WANT TO ENJOY THE ADVANTAGES OF SOCIAL MEDIA?
Contact us and we will give you FREE advice!
SOCIAL MEDIA MARKETING AGENCY
What services do we offer you?
Social Media Strategy
The first step that we take as a Social Media Marketing Agency is to develop a marketing strategy that will take into account:
your business objectives;
brand development;
establishing Social Media platforms;
establishing the right type of content for your audience;
defining the main messages.
Everything starts from the creation of a Customer Persona
Quality content
After establishing the Social Media strategy, we start the actual work. We take care of planning and creating the necessary content and materials, as well as publishing them according to the established strategy – at the right time, with the right frequency.
We develop high quality editorial plans in advance in line with your business's online marketing strategy.
Social Media Management
Social Media Marketing is not just about promoting yourself and being a sender of messages. This is a lesson that too few companies manage to understand and then manage to take into account.
We manage your Social Media pages: we check notifications, messages, comments, we respond where necessary, we interact with those who follow you and with those who mention your brand.
Being present on social media means interacting authentically with those in your community.
Ads Manager
To make the most of the Social Media Marketing strategy, sponsored campaigns, run according to a budget set by you, are an extremely good solution. They allow you to reach a (much) larger and more specific audience, to increase page interactions or website traffic.

SEO 365, as a Social Media Marketing Agency, offers you Ads Manager services. Once you've set the budget, we know what we have to do.
Monthly reports and suggestions
We closely monitor the evolution of your Social Media pages and provide you with monthly reports that include:

» Comparative statistics;
» Competition analysis;
» Recommendations for optimizing pages (which we also implement);
» Suggestions for adapting and developing the strategy.
You can also send the right messages, at the right time!
Fill out the form for a FREE consultation!

Professional SEO Services
Affordable Search Engine Optimization Services at national and international level!
We have medium and large companies in our portfolio.
At the national level, we develop projects in cities such as: Cluj-Napoca, București, Iași, Sibiu, Oradea, Timișoara, Târgu Mureș, Satu Mare, Zalău, Sighet, Bistrița, Constanța, Bacău, Craiova, Arad etc.
Internationally, we have partners in San Francisco, New York and Gothenburg.

Your Business Needs To Be Visible