ADVERTISING SERVICES ON INSTAGRAM
Be visible in an active and involved community!
Why opt for Instagram advertising services? A simple and direct answer would be that, in Romania alone, there are over 4 million users. The social network has become one of the most attractive at the moment, although it is still underestimated by those who work in marketing or it is not used properly. On Instagram, you have the chance to connect to real, active and highly involved communities.
Through our advertising services on Instagram, we convey the story of your business through images, in a creative and original manner!
Want to grow your business on Instagram?
Contact us for more information!

INSTAGRAM IN FIGURES
People follow the activity of brands on Instagram
of the users admit that they follow at least one brand on Instagram
of the users admit that they follow at least one brand on Instagram
of the users Followed a brand just to track its activity
What are the benefits of using our INSTAGRAM ADVERTISING SERVICES?
We offer complete advertisingal services on Instagram, developed according to the online marketing strategy. On Instagram, it's about community and brand experiences. Our specialists are up to date with all the latest news and make sure that your business benefits fully from the advantages that the platform offers to business profiles.
Visibility in the right community
Your brand becomes more accessible and visible to the community of interest. We help you develop authentic interactions with those who follow you.
Save time and money
We manage the entire activity of your business on Instagram. Investing in Instagram is also financially advantageous in the long run.
A 100% impact
Instagram allows you to have a 100% Reach (impact) among those who follow you. In comparison, the impact on Facebook is about 6%.
More & Organic Interactions
Interactions on Instagram are tens of times more numerous than on other social networks. In addition, organic interactions are increasing here, while on other platforms they are declining.
A 200% annual increase
On average, the number of followers of an account increases by 16% / month on Instagram. Thus, the average annual growth reaches almost 200%.
A very good conversion rate
Those who choose to follow your brand are really interested in your activity. With the right message, we ensure that your conversion rate will increase significantly!
Visible results
The results can be easily seen, both from the monthly reports we offer (and explain), and from the actual activity on Instagram.
Do you want advertising on Instagram?
We are ready to translate your story on one of the most beloved social networks!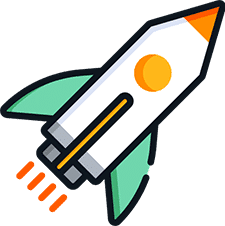 SOCIAL MEDIA MARKETING STRATEGY
Instagram Advertising Services
Initial report: current status and optimization suggestions
Customer Persona - profile creation and analysis of the target audience
advertising strategy on Instagram
Development of the editorial plan
Creating the necessary content and materials
Instagram advertising campaigns
Profile management: content, campaigns and interactions
Process optimization, strategy adaptation and starting the process all over again.
ARE YOU READY TO BECOME VISIBLE ON INSTAGRAM?
Fill out the form for a FREE consultation!
Professional SEO Services
Affordable Search Engine Optimization Services at national and international level!
We have medium and large companies in our portfolio.
At the national level, we develop projects in cities such as: Cluj-Napoca, București, Iași, Sibiu, Oradea, Timișoara, Târgu Mureș, Satu Mare, Zalău, Sighet, Bistrița, Constanța, Bacău, Craiova, Arad etc.
Internationally, we have partners in San Francisco, New York and Gothenburg.
Your Business Needs To Be Visible